15 Life Hacks For Your Tiny Bathroom
You won't want to do all of these at once, but if you pick one or two of them, you might be surprised at how much your life improves. Or just feel proud that you did something productive.
1. Add a frame to your basic mirror.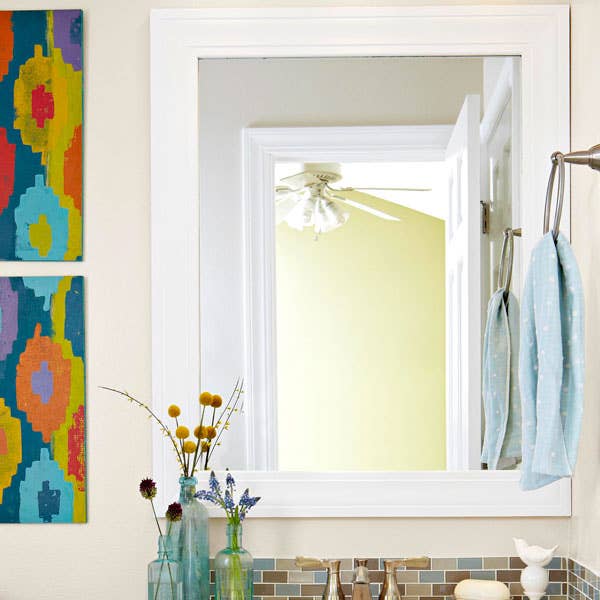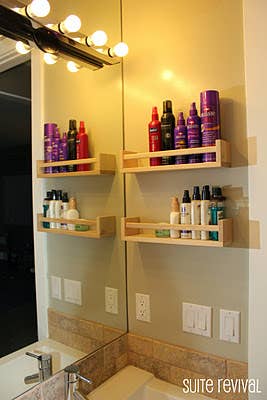 3. Use coat hooks instead of a towel rod for shared bathrooms.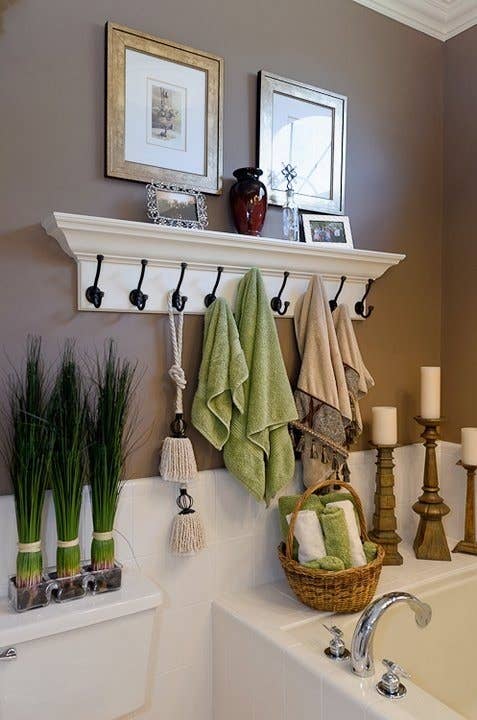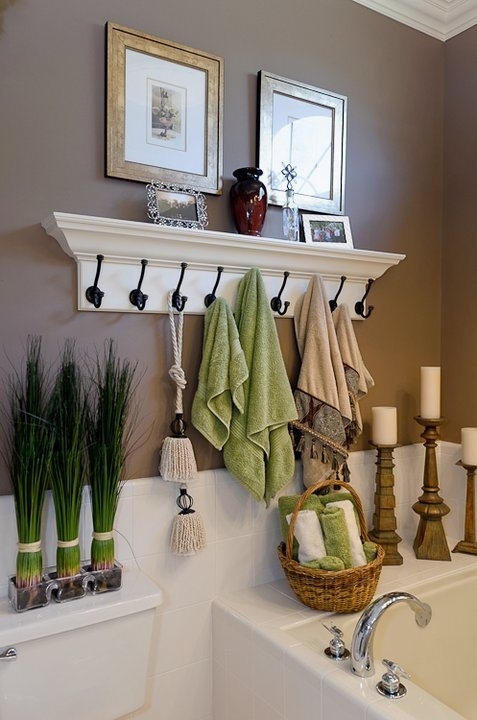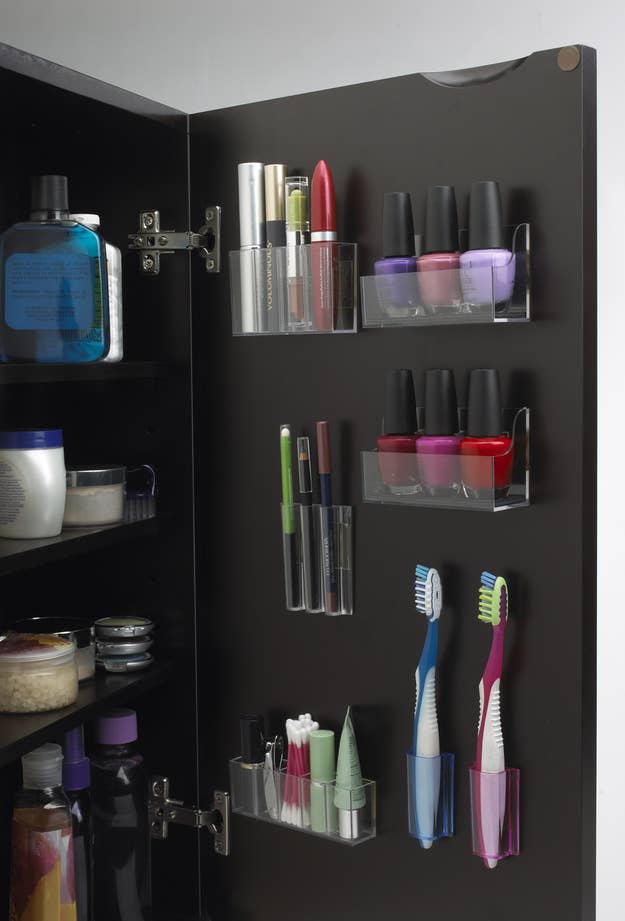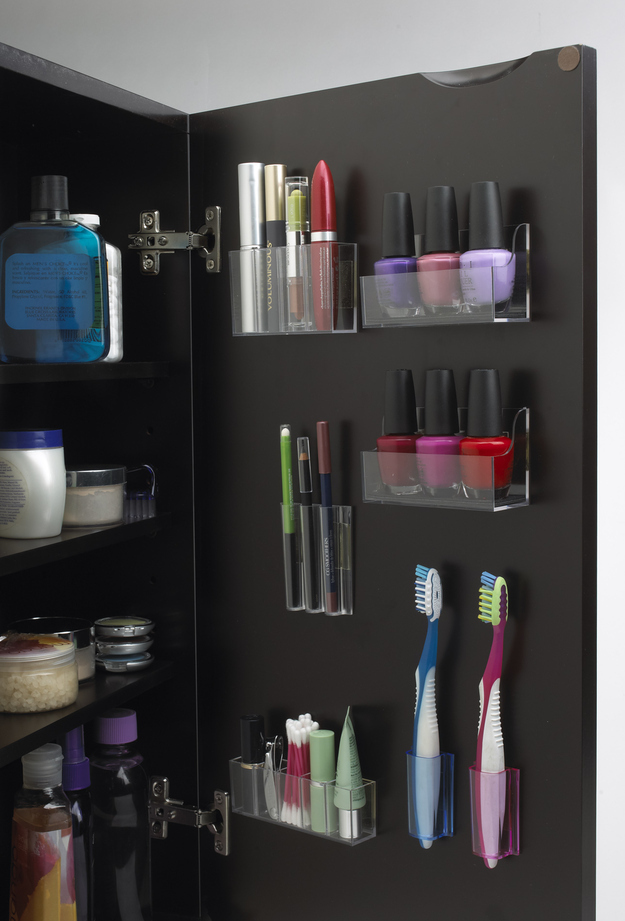 5. Speaking of small things, keep your bobby pins in check with magnets.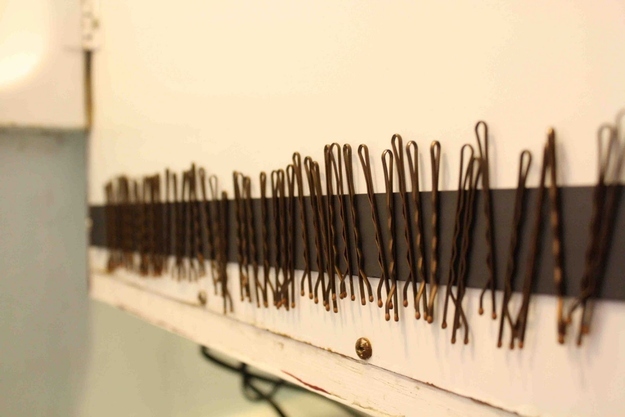 6. Hang two shower rods (because those shower head racks never work as well as you think they should).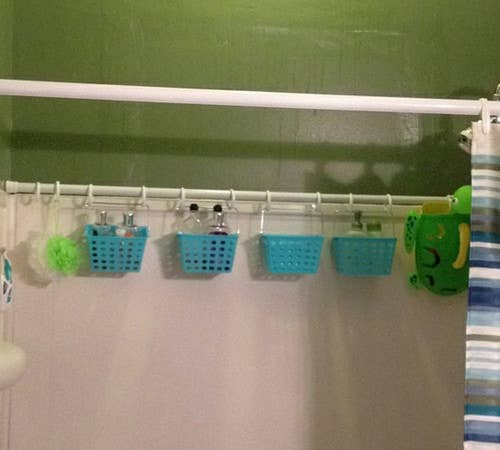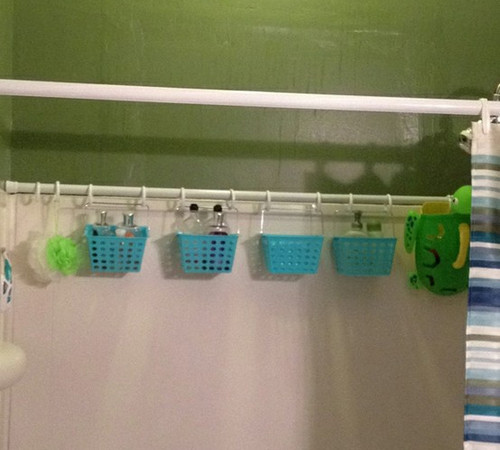 7. Put a bookshelf above your door for extra storage.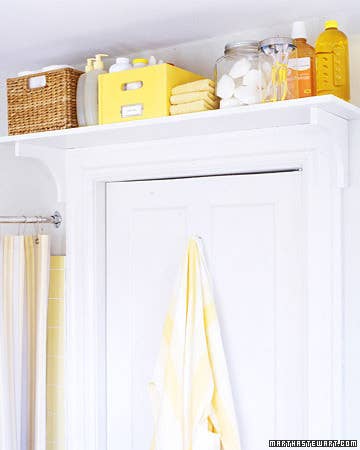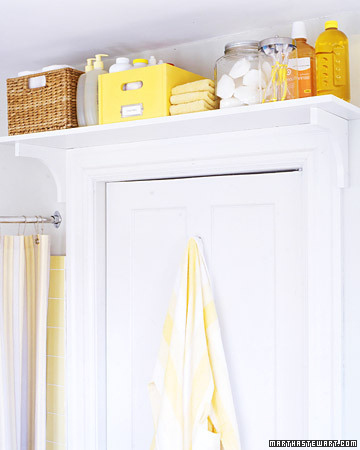 8. Create a focal point, like your shower curtain, to draw visual attention to a single place.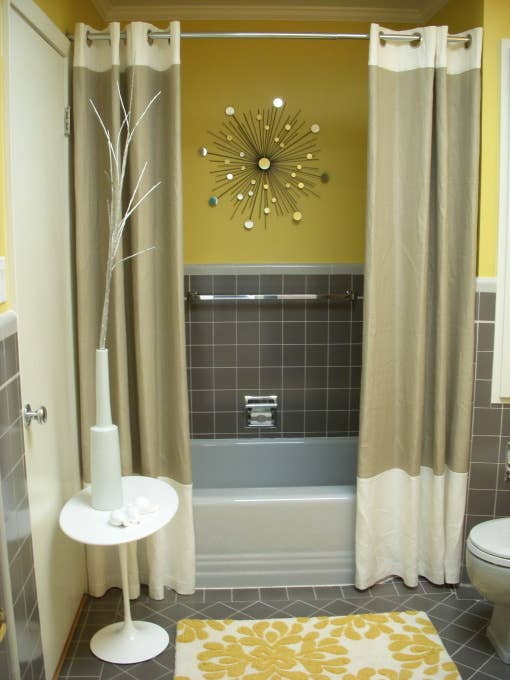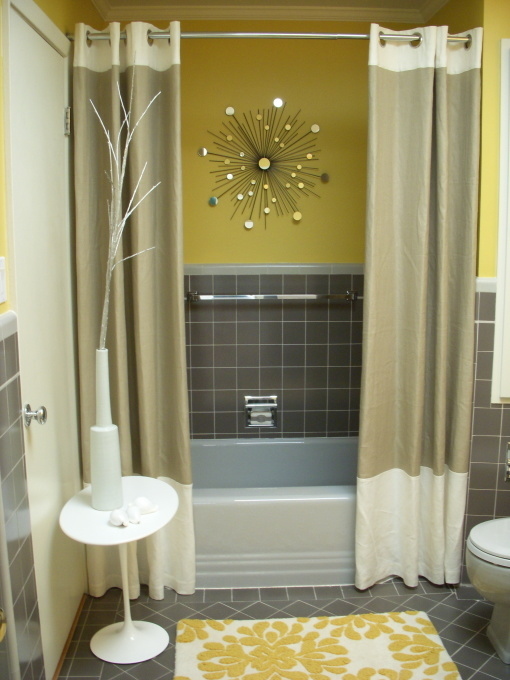 9. Use a stacked plate rack to make extra counter storage space.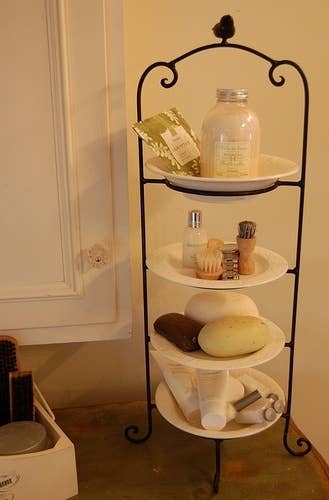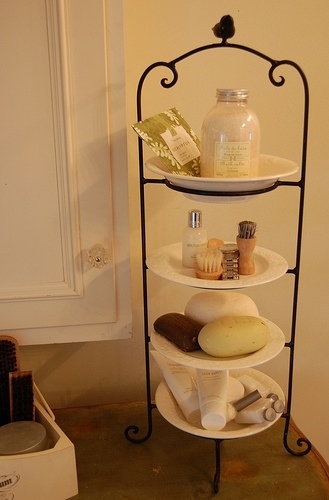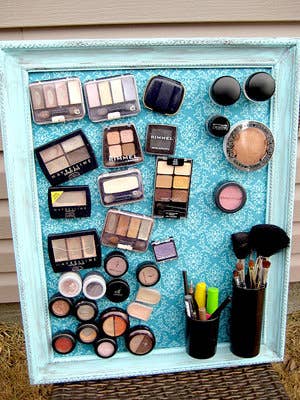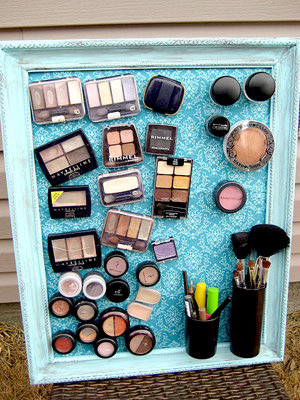 11. Hang up mason jars to store little things, like cotton balls and makeup sponges.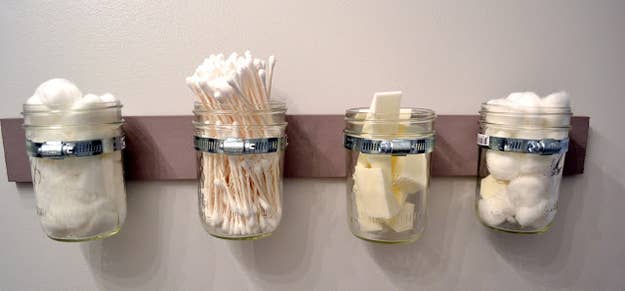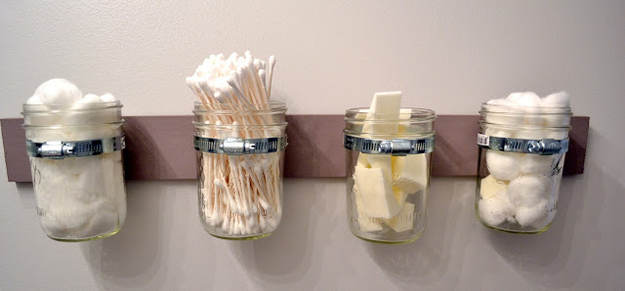 12. Choose a larger mirror to reflect more space.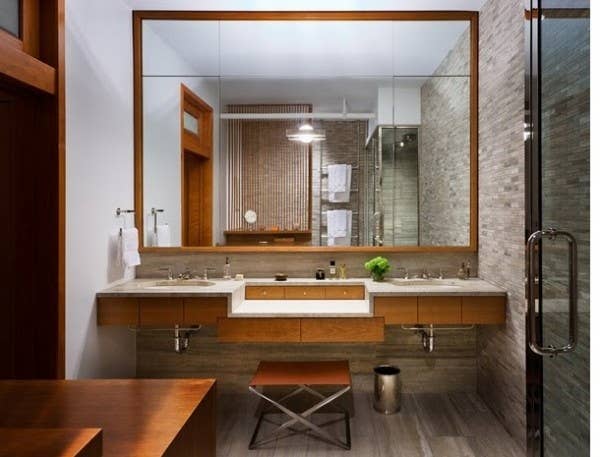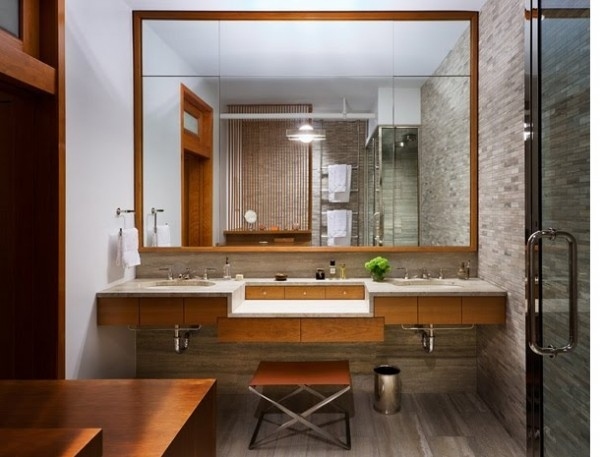 13. Roll your towels, don't fold them.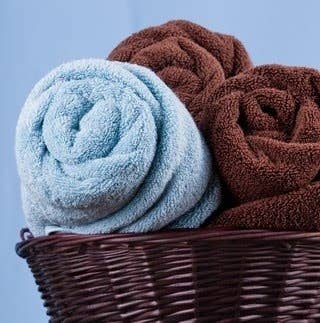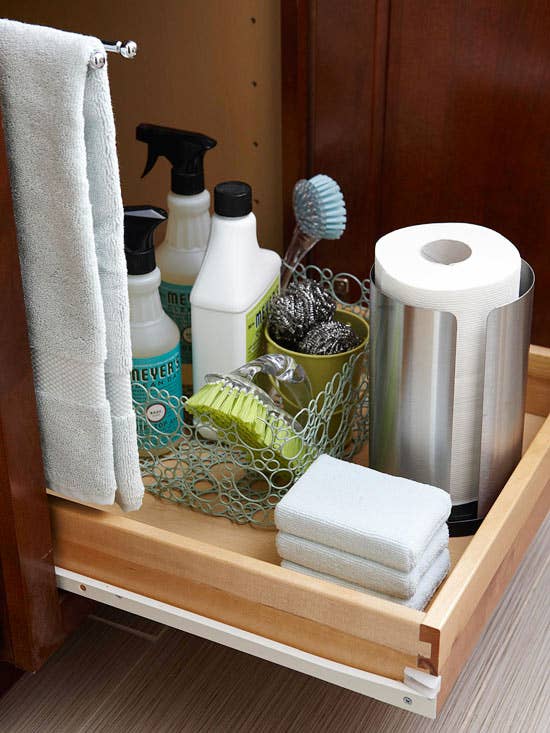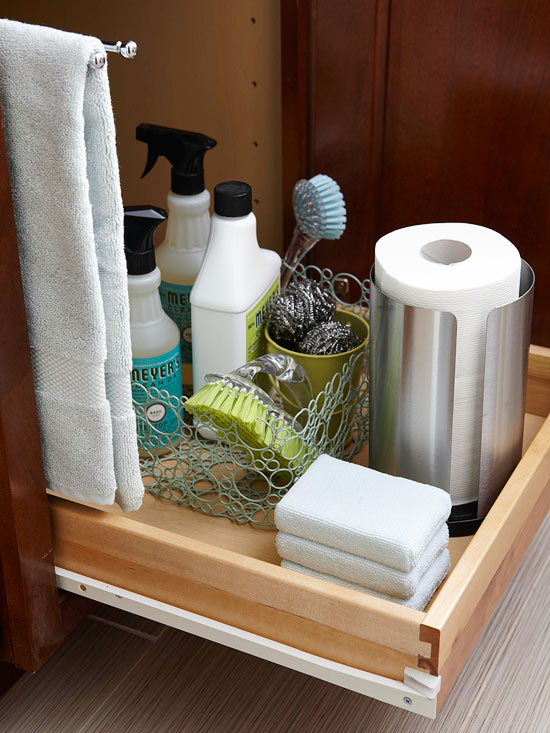 15. Install multiple towel rods on the back of your door.