17 Easy DIY Holiday Candle Holders
Is there any time of the year other than the holiday season that's more appropriate for putting pretty candles around your home? Well, maybe Halloween, but most of those candles are hidden inside pumpkins anyway. Whether you need a centerpiece for a turkey dinner or some big pillar candles to light up your darkened windows once the sun goes down, there are all sorts of festive ways to dress up your candles easily and cheaply for the holidays. Here are 17 DIY ideas to consider!
A Woodland Christmas
Feeling the rustic look this season? Winter foliage is a great way to dress up your home for the holidays, and believe it or not, chunks of wood can make the perfect candle holders. Take a look at this project from Marty's Musings, which only requires a bit of carving to make room for some red tea lights.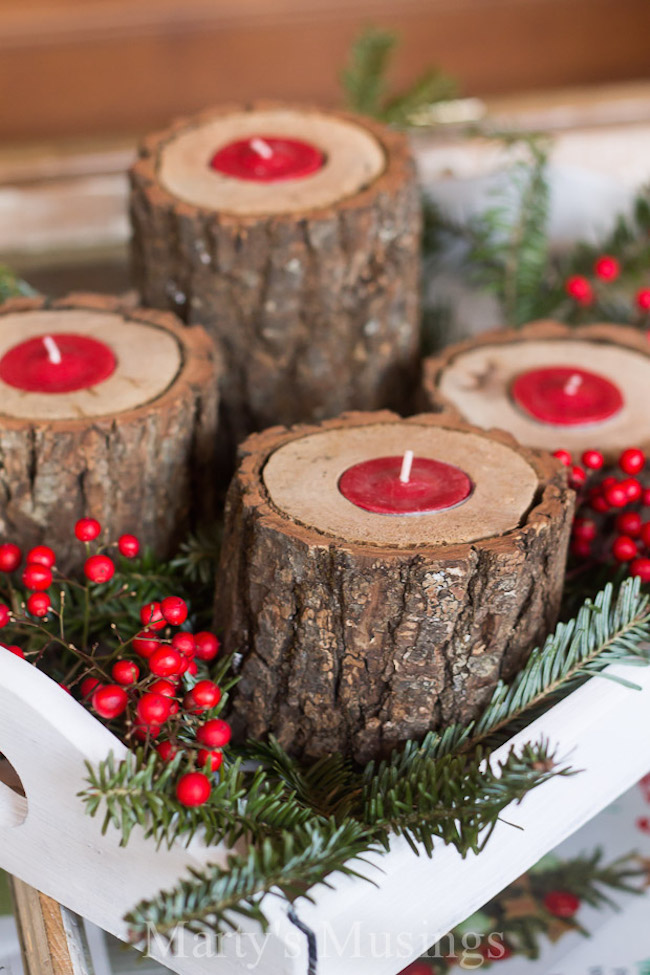 Likewise, pinecones can work in a similar way — if you can find ones that are big enough to fit candles. You may be able to pick up some artificial pinecones from any craft store too. Check out these glittery pinecone candle holders from A Little Loveliness.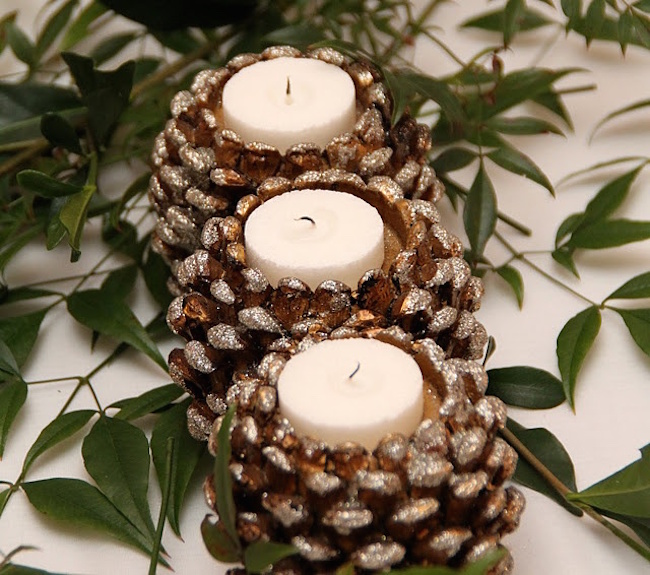 If you were intrigued by the first idea with the wood chunks, you should consider using birch wood if you'd like to add some extra designs to its bark.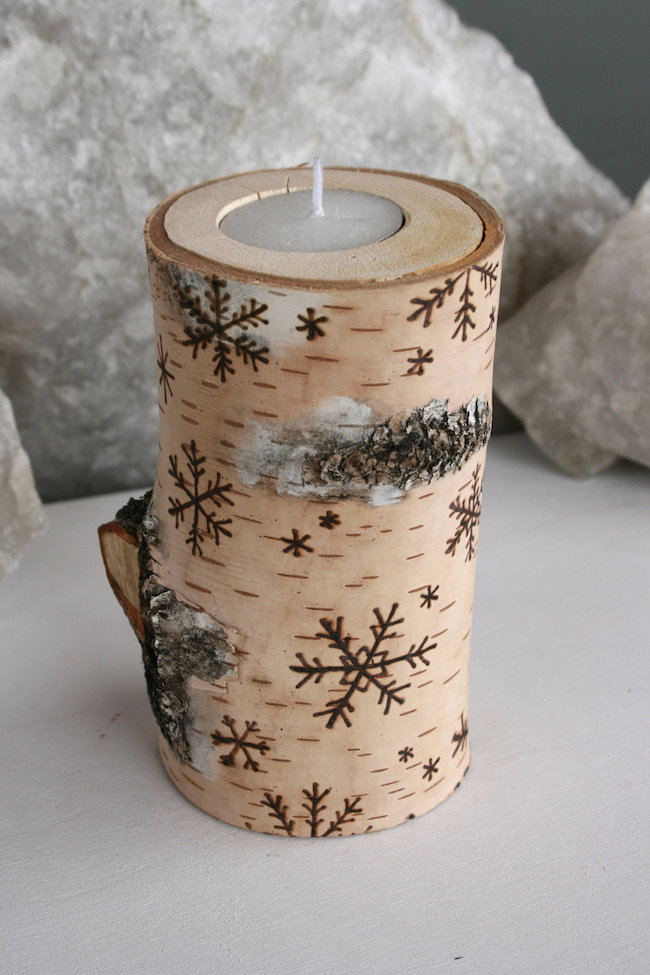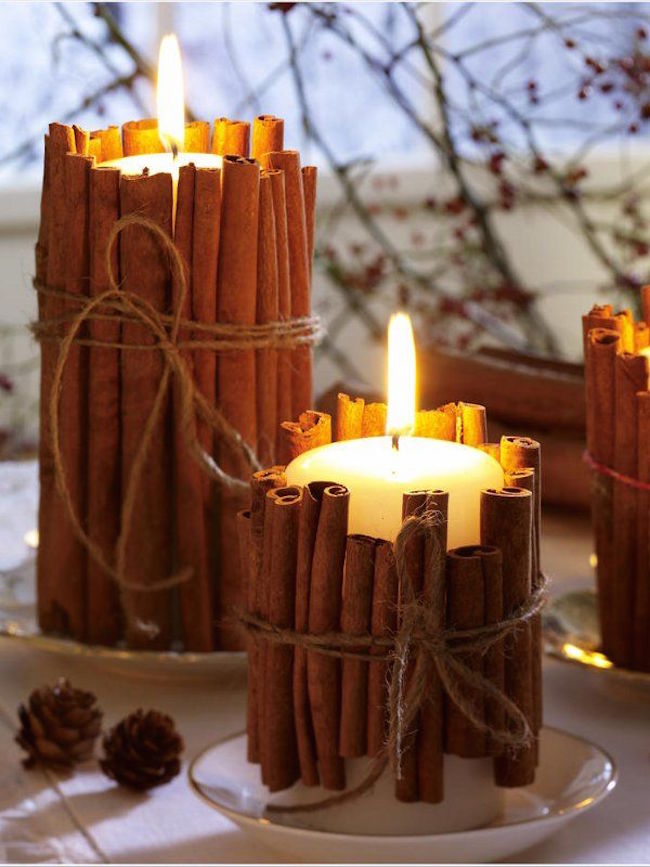 Cozy by the Fire
It turns out sweaters aren't just for people, small dogs, or hairless cats. You can put sweater-like knits on some plain-looking pillar candles too, like these gorgeous sweater sleeves featured by Digs Digs. I'd suggest putting the candles in glass cylinders first and placing the knitted wool over the glass to prevent fires.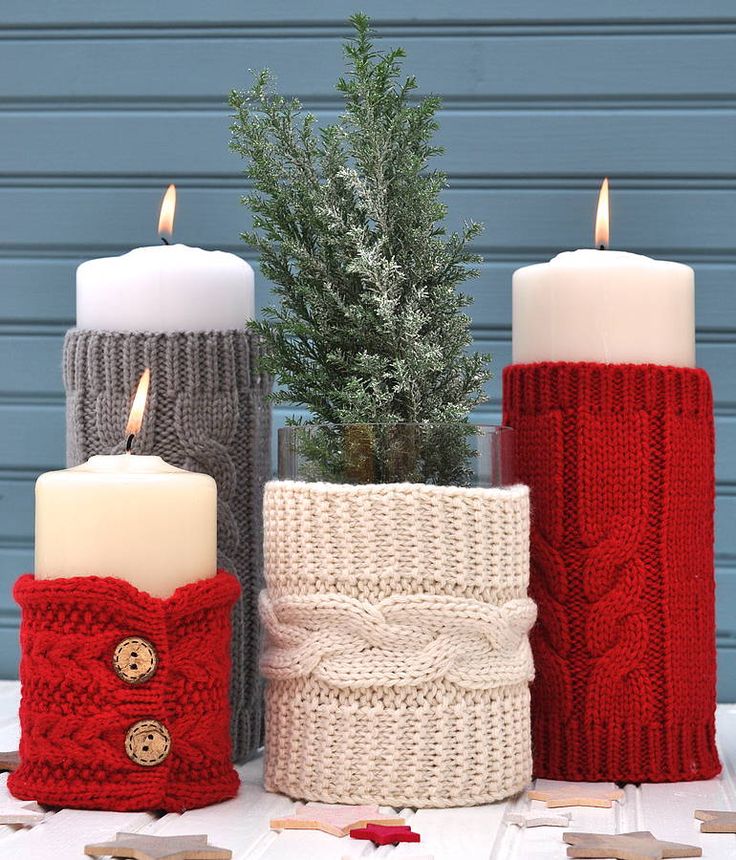 Sweet Treats
Got some extra Christmas candy lying around? Do your waistline a bit of a favor by using them for decoration instead of eating them. These cute little mason jar candle holders filled with candies are super easy to make on your own too!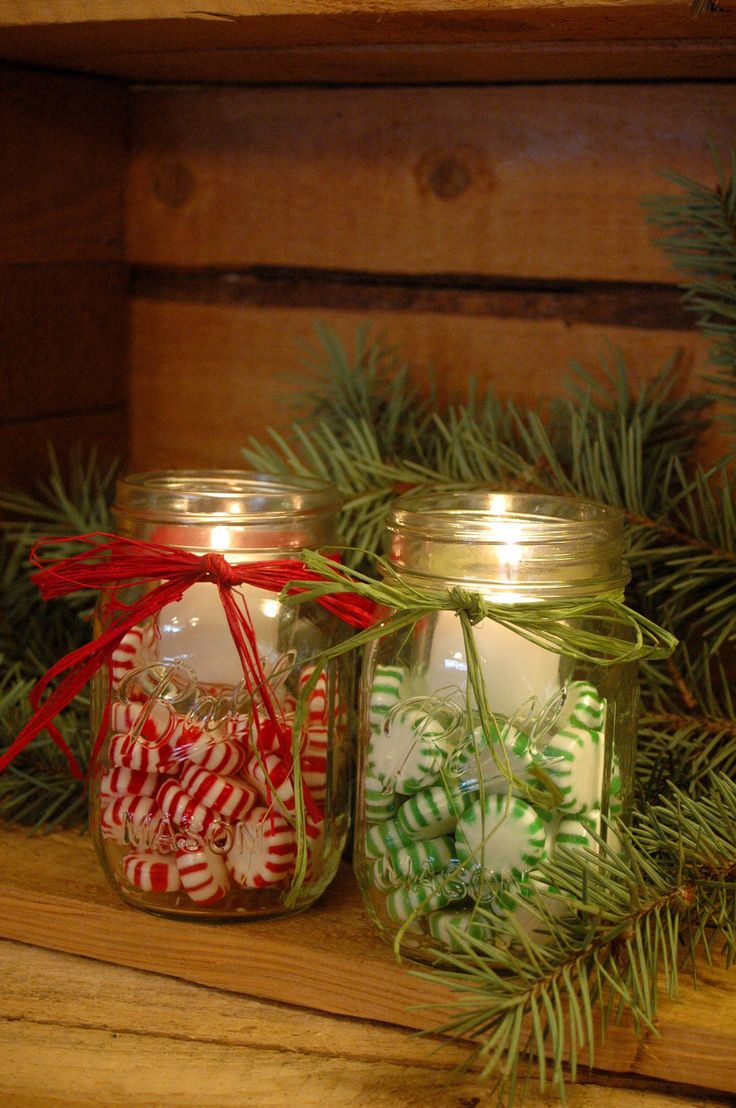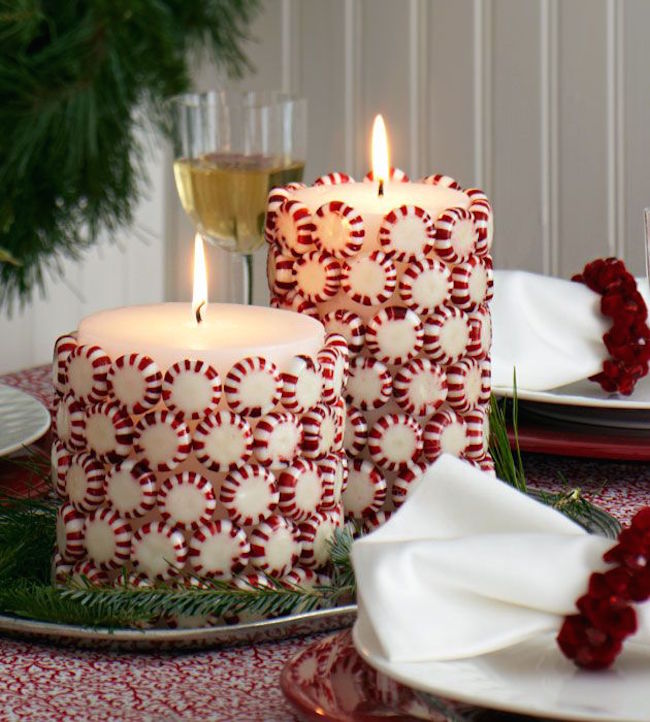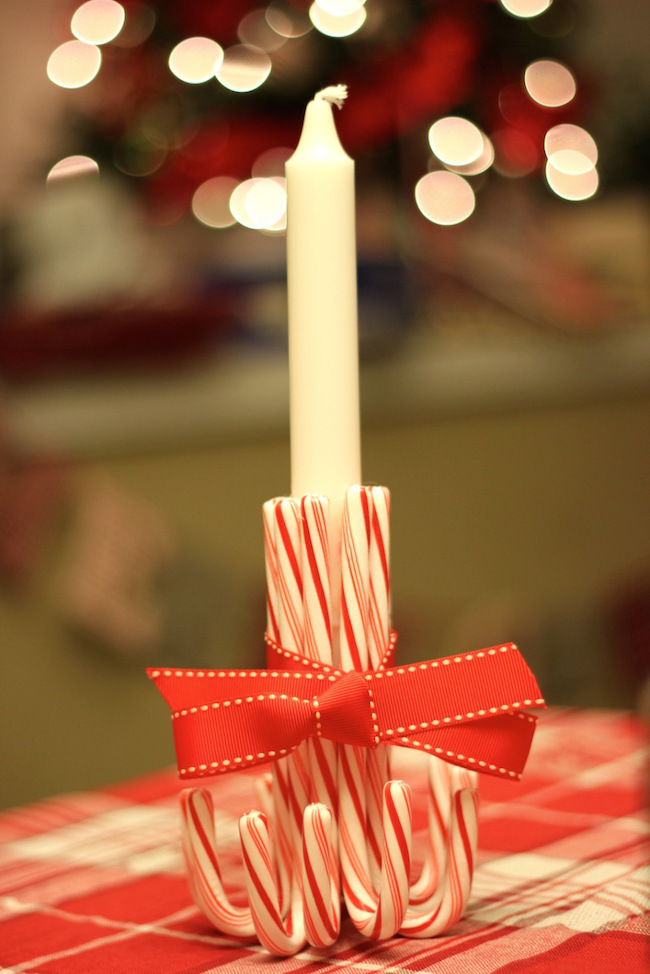 Frosty Warmth
You can't exactly bring snow inside or anywhere near a flame, but you can certainly recreate the look. For this, Epsom salts and some optional glitter will do the trick. These mason jar candle holders from Her Toolbelt use Epsom salts to trace out some very wintery designs.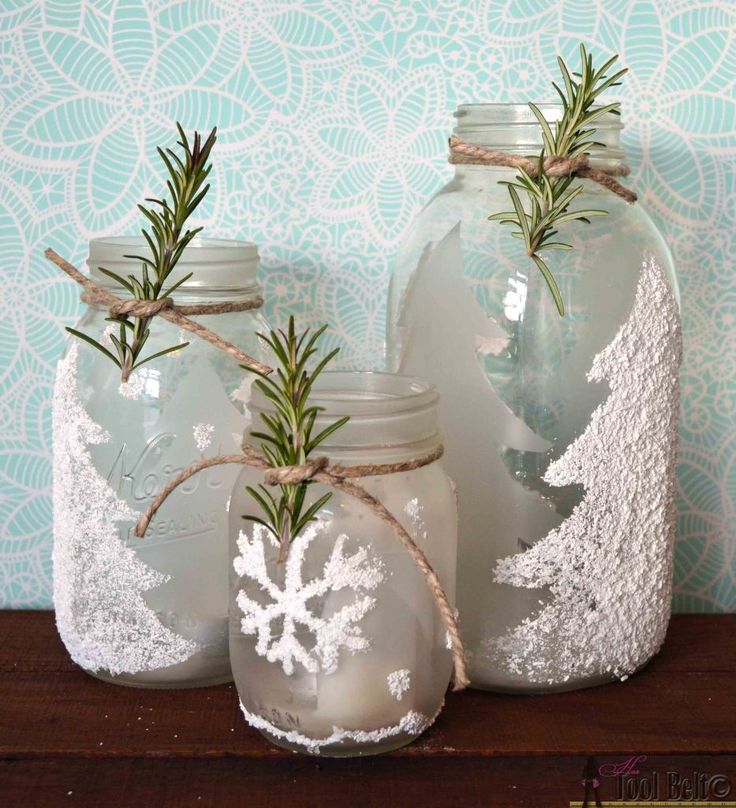 As an alternative to Epsom salts, you can opt for a less messy white craft marker or paint to draw some snowflakes on your mason jars, like this project from A Beautiful Mess.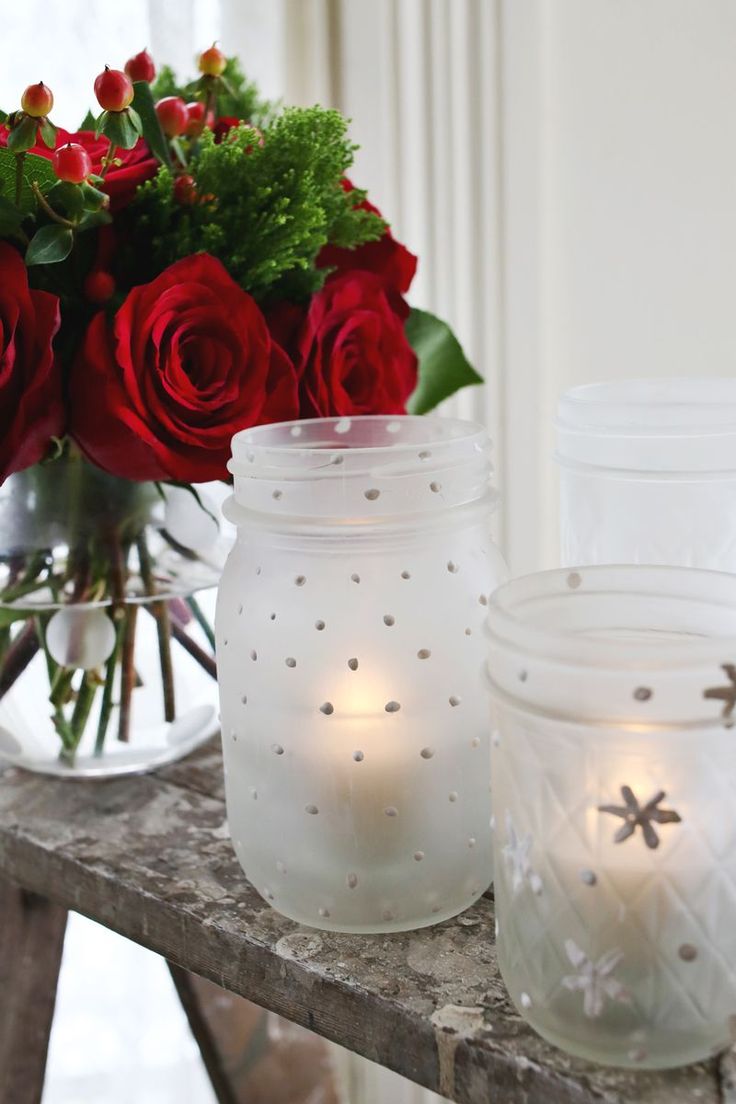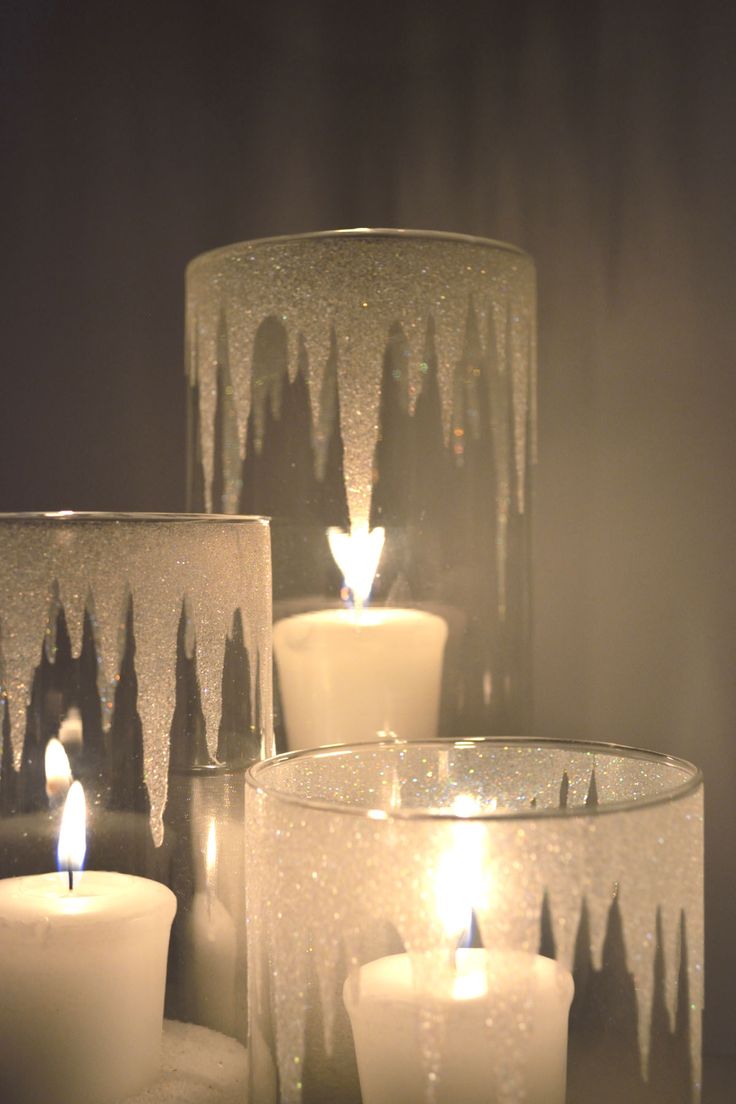 As a very simplified option, you could just fill some mason jars with Epsom salts and place candles in them, like these from My Untangled Life. Looks just like real snow!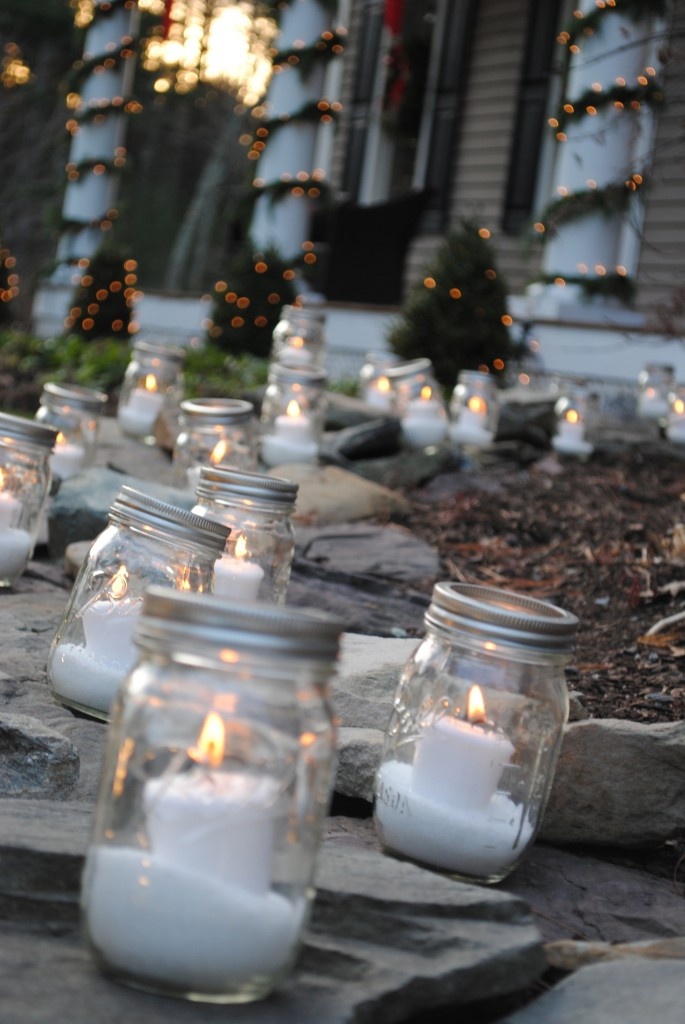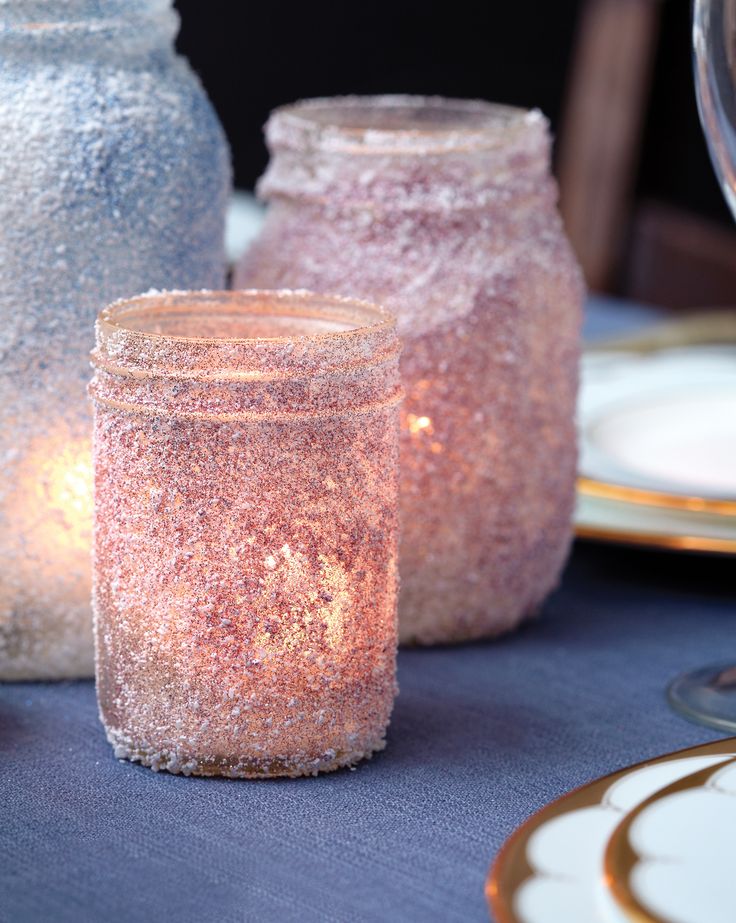 Floating Flames
Floating candles look beautiful no matter what, thus making them an easy DIY option for you to try this holiday season. Try filling some pretty glass bowls with Christmas plants and flowers, like these creations with holly in them, from Christian PF.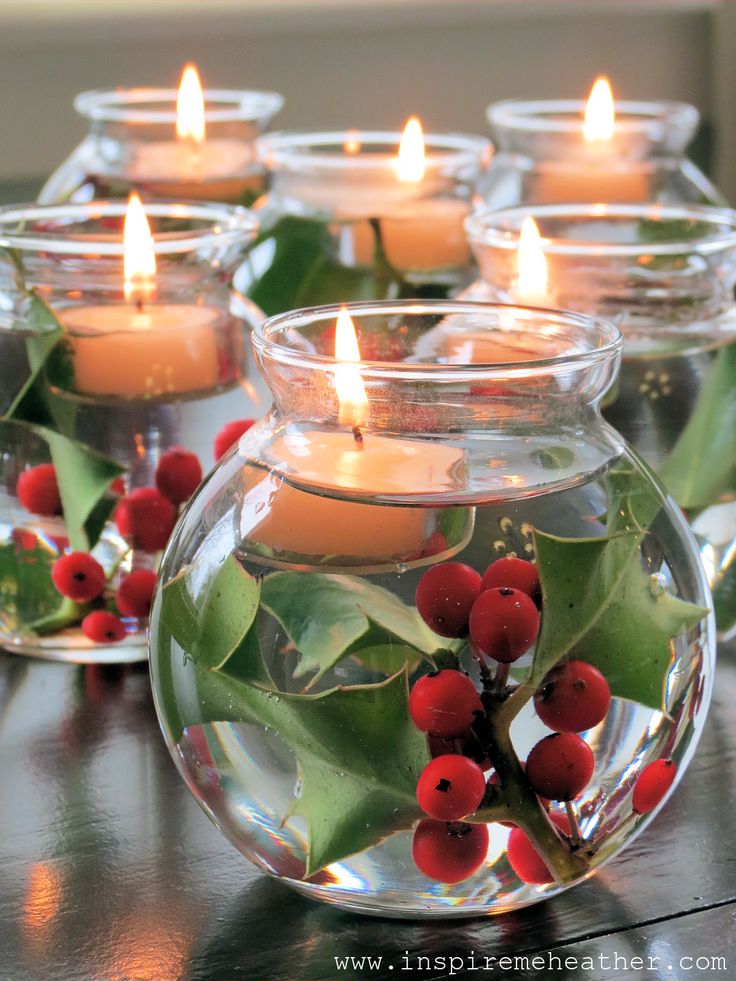 Pop Sugar even shows how you can use a simple wine glass and some cranberries with a floating candle for a super easy and elegant idea.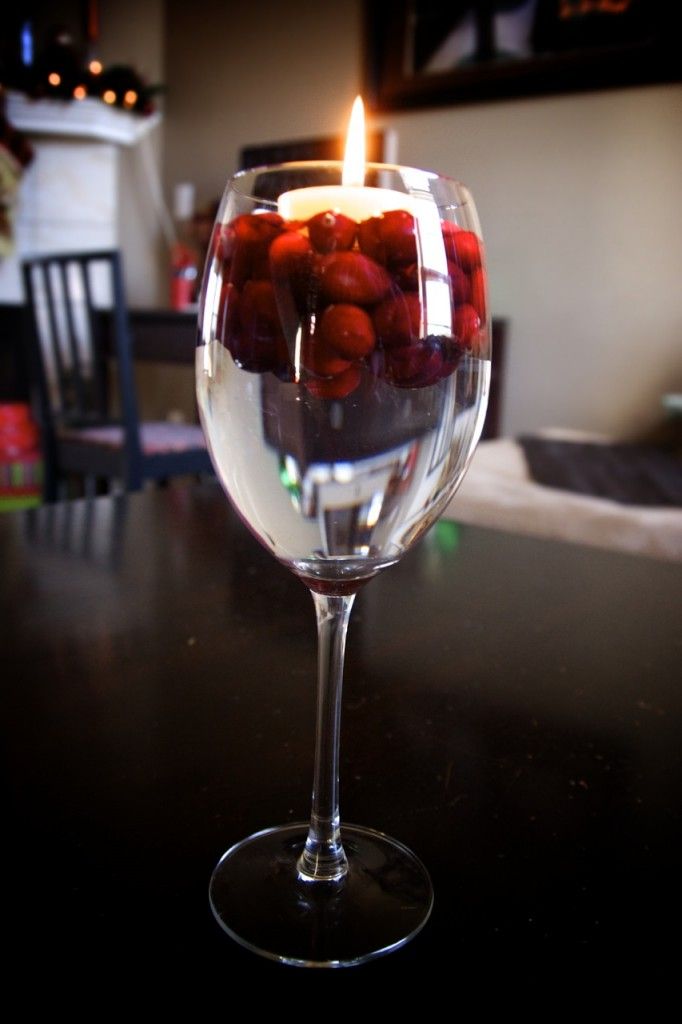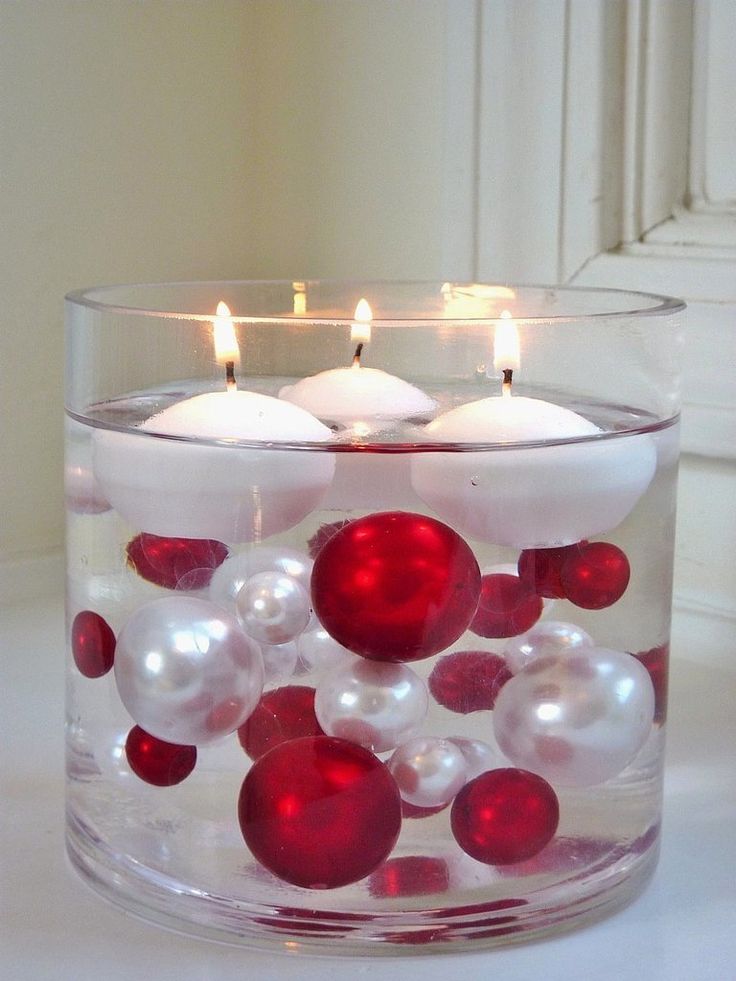 Candles are always beautiful around the holidays, but please be extra careful if you plan to use them! Don't put candles in any places where they could easily be knocked over or catch fire to something. And please, don't leave your candles unattended either. No matter how great they may look, you never want to sacrifice safety.