How To Make The Cutest Fall Hedgehog Craft
Just in time for autumn, learn how to make the cutest fall hedgehog craft with paper leaves, paint, and pom poms. This easy fall craft includes a printable hedgehog template, making it perfect for home or school.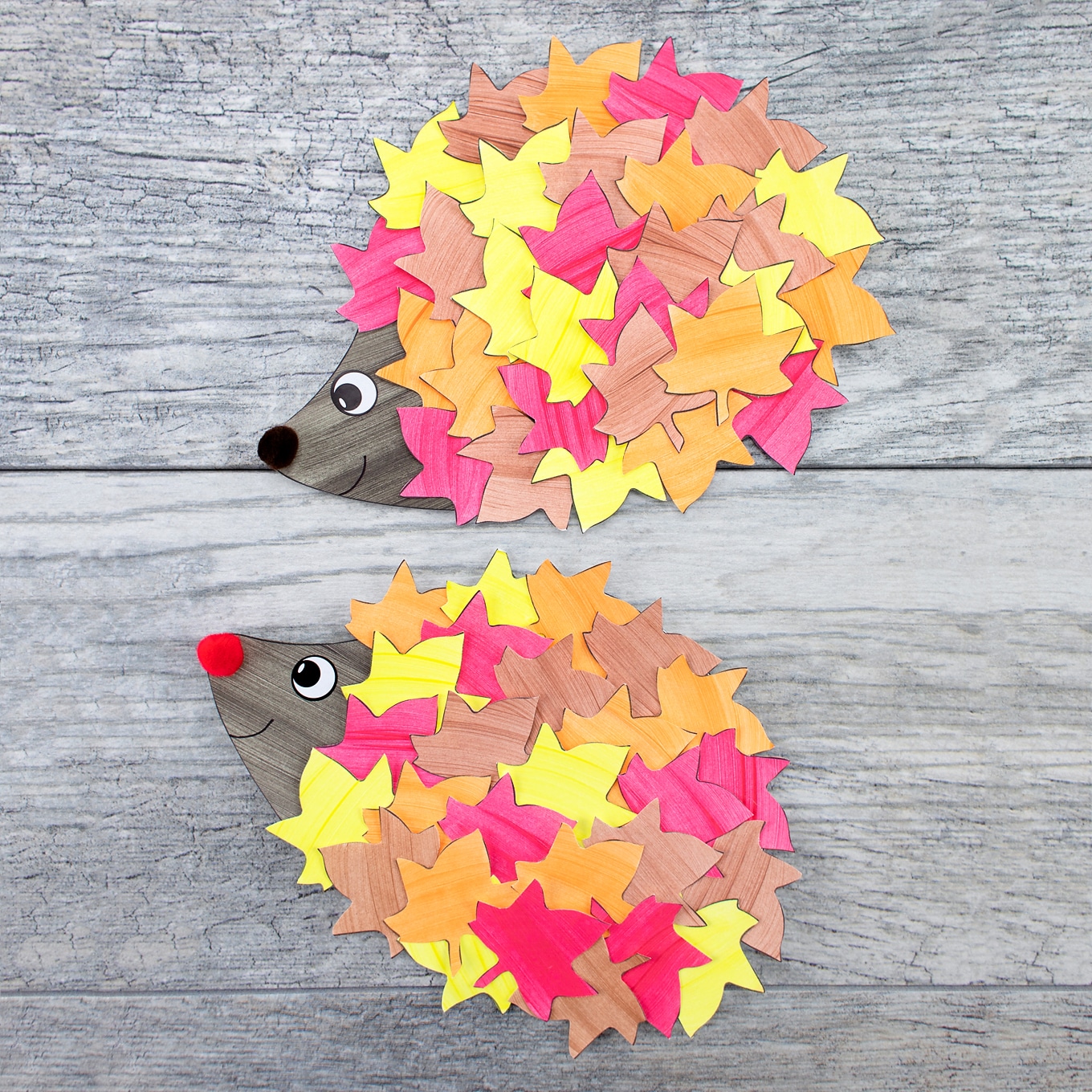 HOW TO MAKE THE CUTEST FALL HEDGEHOG CRAFT
Several years ago, we adopted a hedgehog named Huey. He came to us from a college dorm room where he had lived life in a plastic bin, hidden under a bunk bed. The thing about Huey was that he did not like to be handled, so he huffed and puffed, shook his quills, and rolled up into a prickly ball whenever we tried to hold him.
This spikey leaf hedgehog craft reminds me of Huey…except for the sweet smile. Huey never smiled. He was an incredibly grumpy hedgehog!
CRAFT SUPPLIES NEEDED FOR FALL HEDGEHOG CRAFT
Fall Hedgehog Template
White card stock
Washable Paint
Paintbrush
Scissors
Pom poms
Glue stick or hot glue gun
Sticker eyes or wiggly eyes
Black marker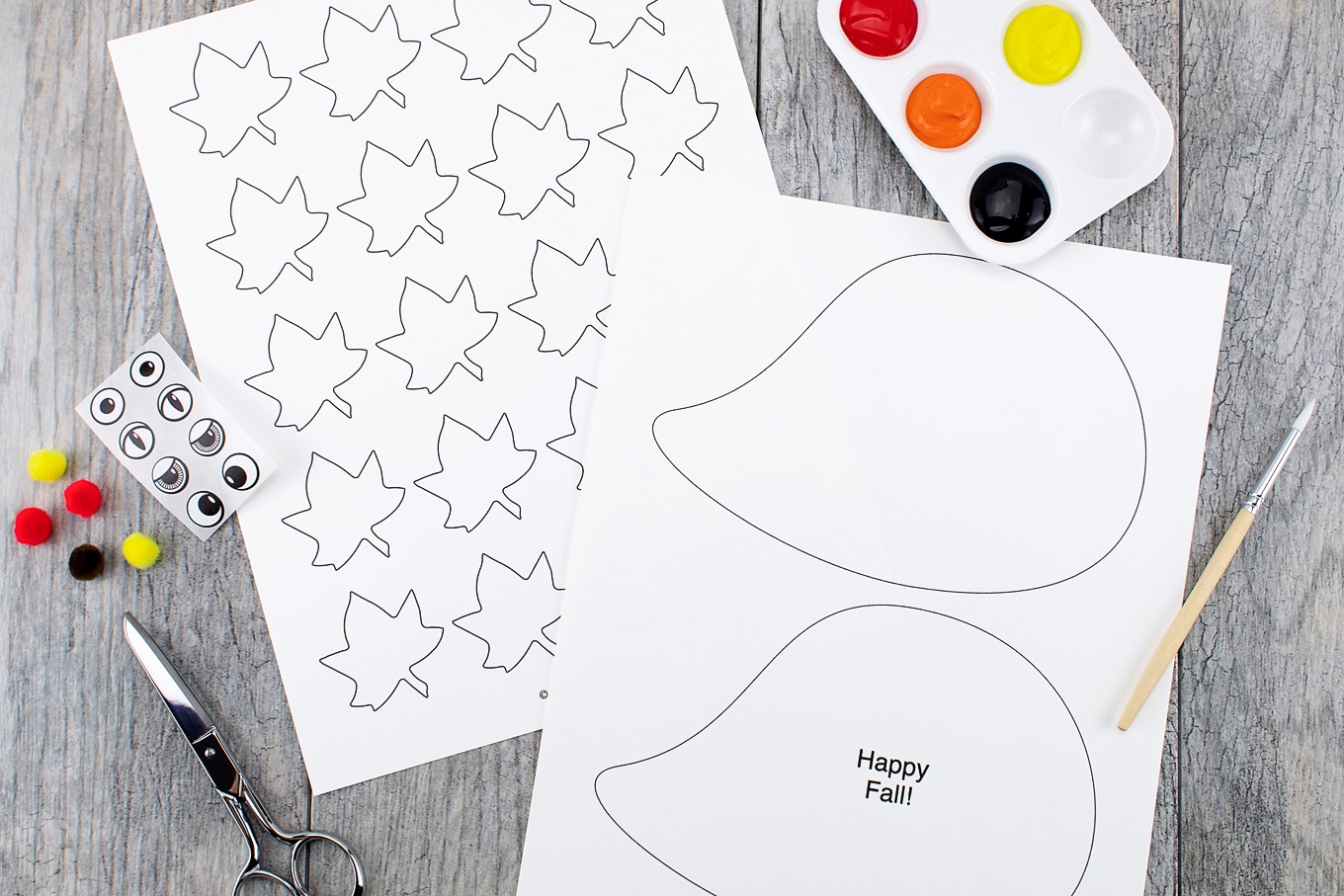 DIRECTIONS FOR LEAF HEDGEHOG CRAFT
1. Print the template on white card stock. You will need one template, plus 5–10 extra leaves, per child.
2. Invite your child to paint their template with washable paint. We chose orange, red, yellow, and brown for our leaves, and black washable paint for the hedgehog's body.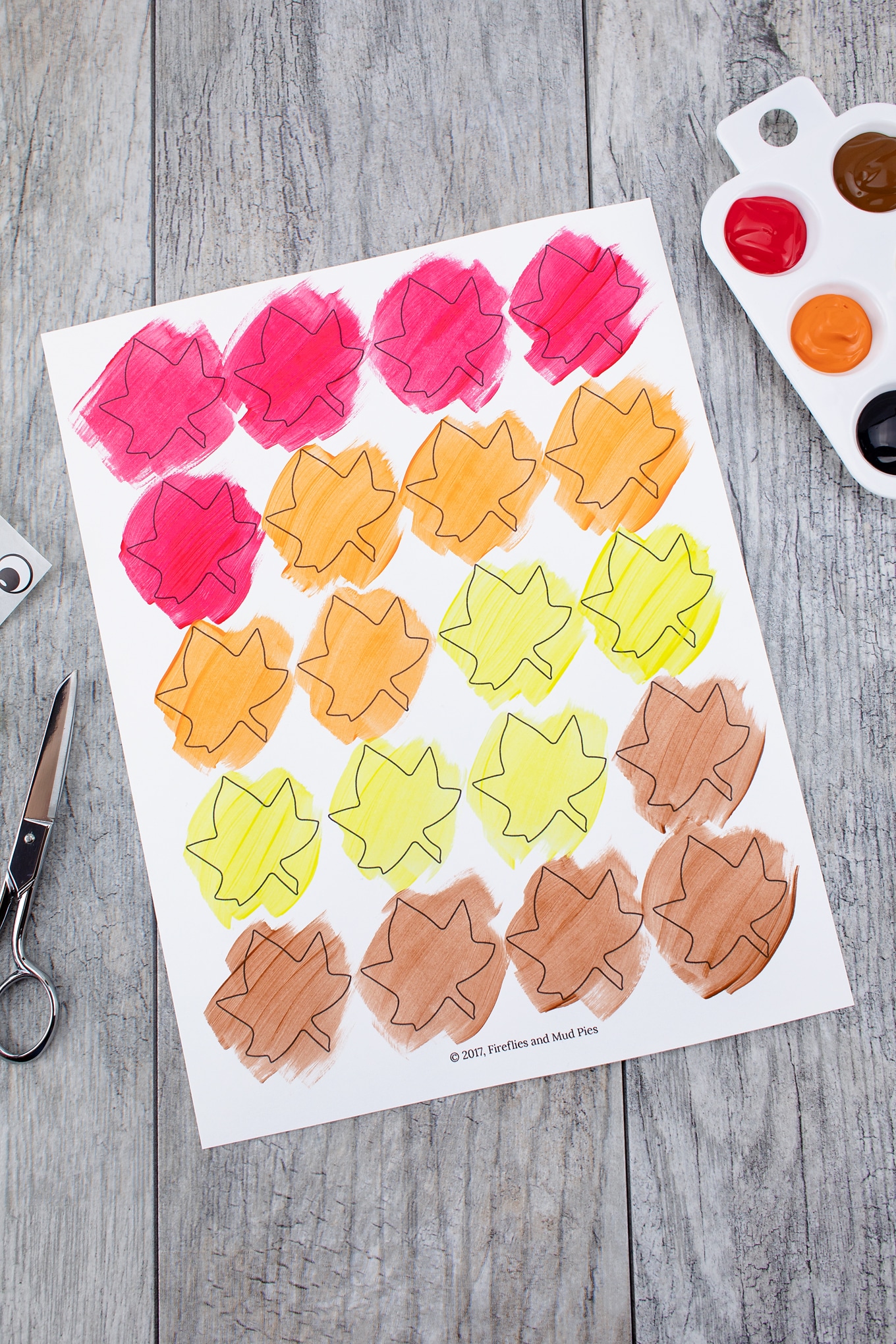 Tip: Our favorite Crayola paint boasts vibrant color but is light enough to allow the lines of printables to show through.
Of course, kids could also color their hedgehogs with colored pencils or crayons, or trace the template onto colored construction paper.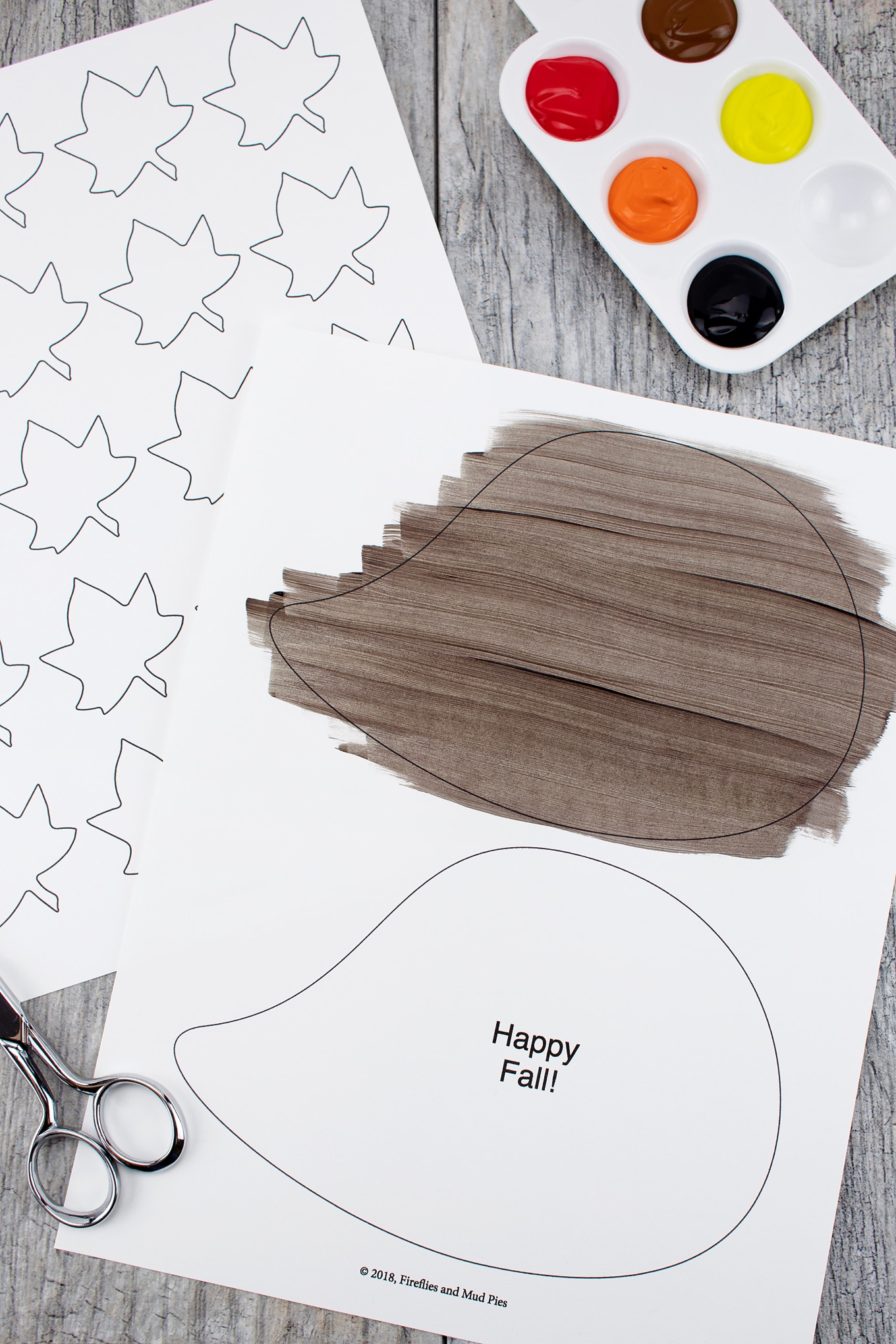 3. When the paint is dry, invite your child to cut out the hedgehog shapes and the leaves.
Admittedly, cutting out the leaves is quite time-consuming for little ones—amazing fine-motor—but time-consuming! You may wish to consider stretching this project into several blocks. If you have or work with very little ones, think about pairing them with an older "buddy" to shoulder some of the work!
Another alternative is to have kids paint blank sheets of white cardstock, then use a leaf paper punch to cut out leaves. If you are making this craft with a large group of kids, it may be easier to provide baskets of pre-punched leaves. We used 25–30 small leaves per hedgehog. You may need more or less, depending on the size of the paper punch.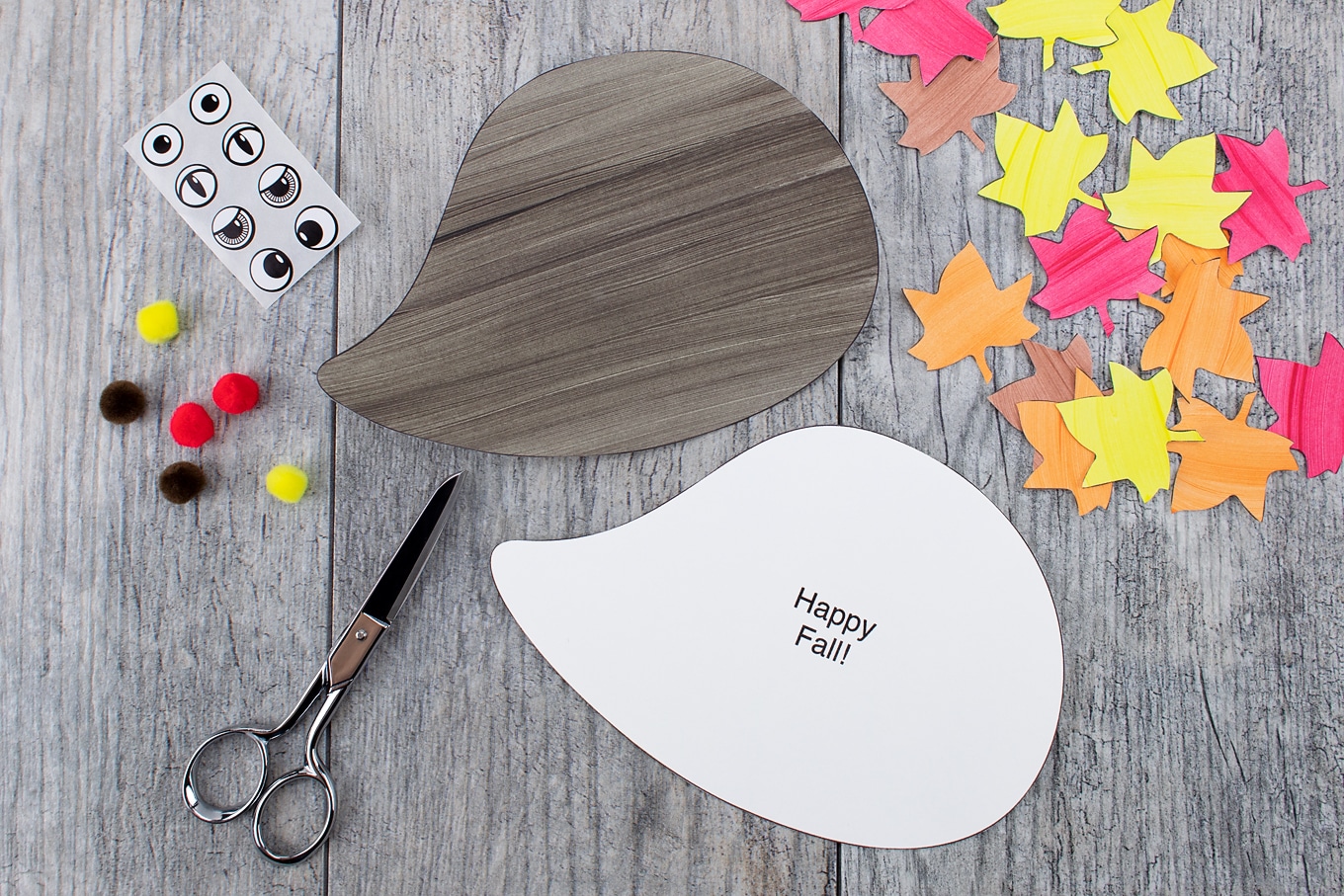 4. Use a glue stick or tacky craft glue to secure the paper leaves to the hedgehog's body.
5. Invite your child to decorate the hedgehog's face.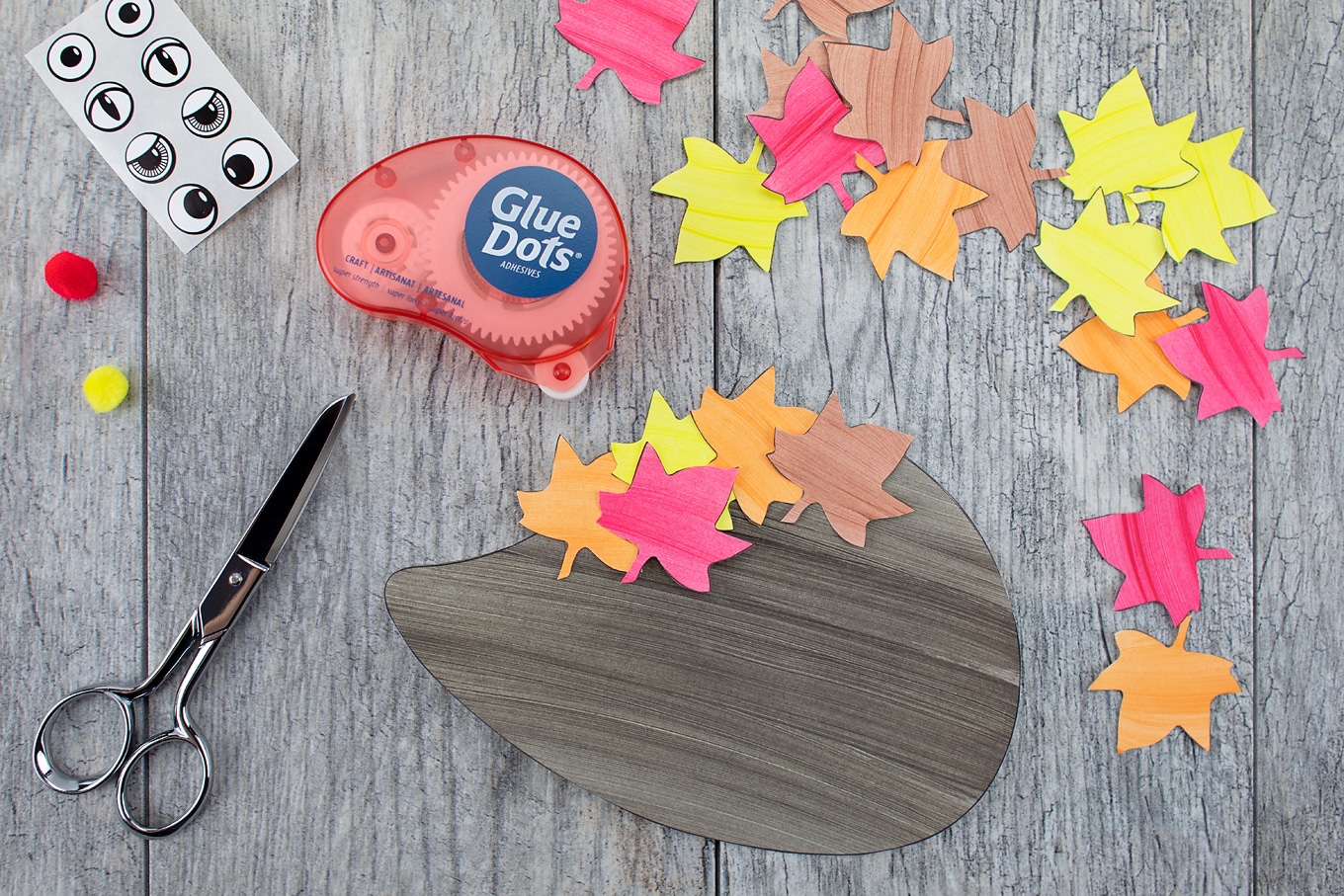 We used pom poms for the hedgehog's nose, but kids could also use buttons or paper circles.
6. Last, glue the greeting card portion of the hedgehog craft to the back of the decorated part. When the glue dries, the card will open and close! Kids can sign their name and write a personalized message inside.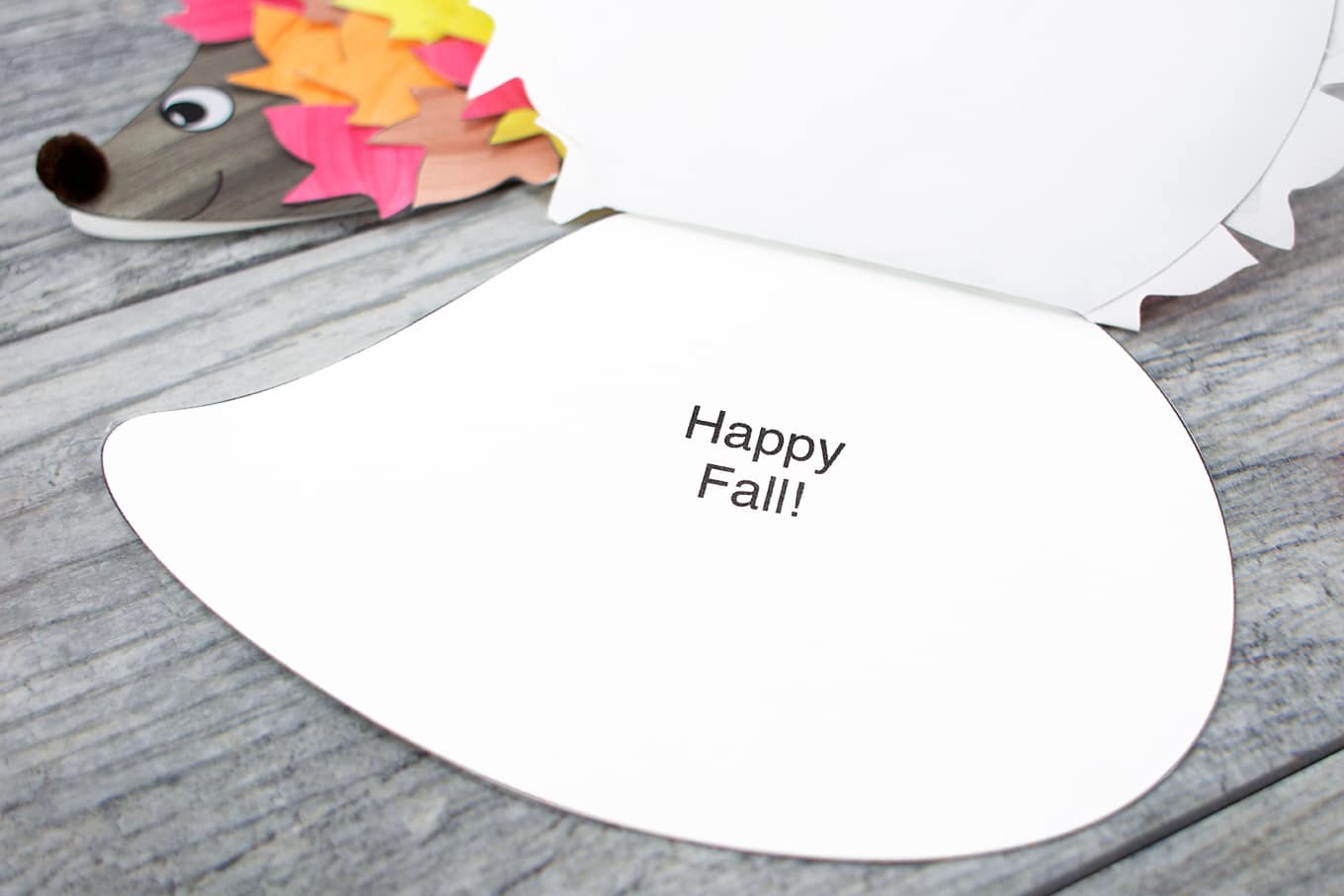 Isn't it cute? Such an easy and fun fall craft for kids!
SAVE THIS CRAFT
Don't forget to save this craft on Pinterest for later!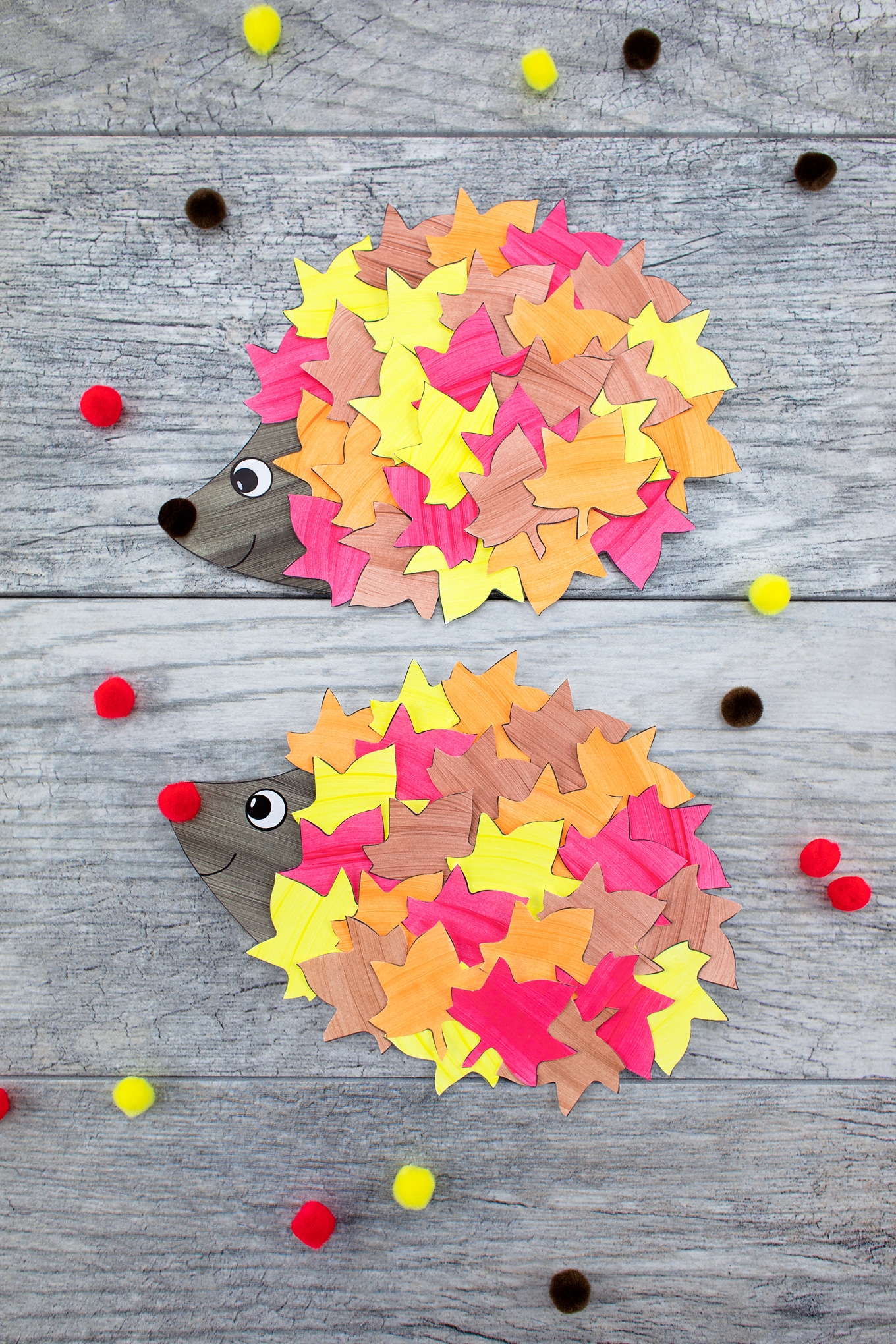 MORE CUTE HEDGEHOG CRAFTS FOR KIDS
This adorable hedgehog Valentine is one of our most popular crafts!